Ethereum Cryptocurrency: No. 2 Is Like Currency Of An Innovative Country
Ethereum Cryptocurrency: No. 2 Is Like Currency Of An Innovative Country. Virtually everybody not living under a rock is by now aware of the existence of Bitcoin ("BTC"), the biggest cryptocurrency, with US$100 billion total market value as of the time of this writing, although probably a majority of people has no deep understanding of what it is and how it works, as evidenced by remarks such as those recently made by a major global bank CEO. The set of people familiar with Ether, the No. 2 cryptocurrency by value (currently US28 billion), will be significantly smaller, with even fewer people understanding its workings, specifically the Ethereum framework of which it is a vital part. kamerpower.com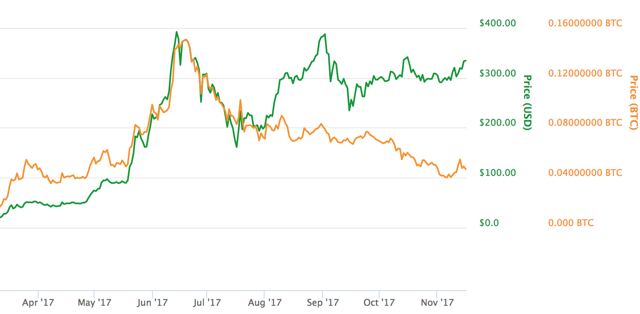 Also Read: What is cryptocurrency, why do we use it and how does it work ?
This article sets out to provide a brief overview of Ethereum, including discussion of a potential valuation framework. Based on the underlying fundamental attractiveness of Ether as well as the fact that its inclusion in soon-to-come passive cryptocurrency investment products is virtually guaranteed by its no. 2 status by market capitalization, investors may well consider starting to accumulate a position.
Summarizing The Article
Ethereum substantially differs from Bitcoin due to its much broader use case, being essentially a platform to execute smart contracts.
This article is an introduction to the Ethereum framework, and its cryptocurrency Ether, for beginners.
Being the no. 2 cryptocurrency by market capitalization, it is certain to be included in passive cryptocurrency products soon to be launched, generating incremental demand.
While it is a long-term play, interested investors may therefore want to start building positions now.
It is therefore also a play on blockchain in general and on the internet of things.
Ethereum Cryptocurrency: No. 2 Is Like Currency Of An Innovative Country